Macbook Air MacBook
Macbook Air
Availability: In Stock
---
Description
The new MacBook Air highlights fourth-era Intel Core processors and throughout the day battery life, yet it's still fantastically thin and light. Tags: AppleAir, Macstore, appleservice, applereseller, appleservicecenter, appleauthorisedreseller
Highlights
Battery and Power : Up to 12 hours wireless web, Up to 12 hours iTunes movie playback, Up to 30 days standby time, Built-in 54‑watt‑hour lithium‑polymer battery, 45W MagSafe 2 Power Adapter with cable management; MagSafe 2 power port, Up to 9 hours wireless web, Up to 10 hours iTunes movie playback, Up to 30 days standby time, Built‑in 38‑watt‑hour lithium‑polymer battery, 45W MagSafe 2 Power Adapter with cable management; MagSafe 2 power port
Display-MBA : 11.6-inch (diagonal) LED-backlit glossy widescreen display with support for millions of colors, 13.3-inch (diagonal) LED-backlit glossy widescreen display with support for millions of colors
Processor : 1.6GHz dual-core Intel Core i5 (Turbo Boost up to 2.7GHz) with 3MB shared L3 cache
Storage : 128GB PCIe-based flash storage, 256GB PCIe-based flash storage
Product Features
Macbook Air

Thin.Light.Powerful
Whatever the errand, new fifth-era Intel Core i5 and i7 processors with Intel HD Graphics 6000 are dependent upon it. From altering photographs to perusing the web, everything happens ultrafast. And all that power is encased in an unbelievably thin 0.68-inch unibody outline that measures only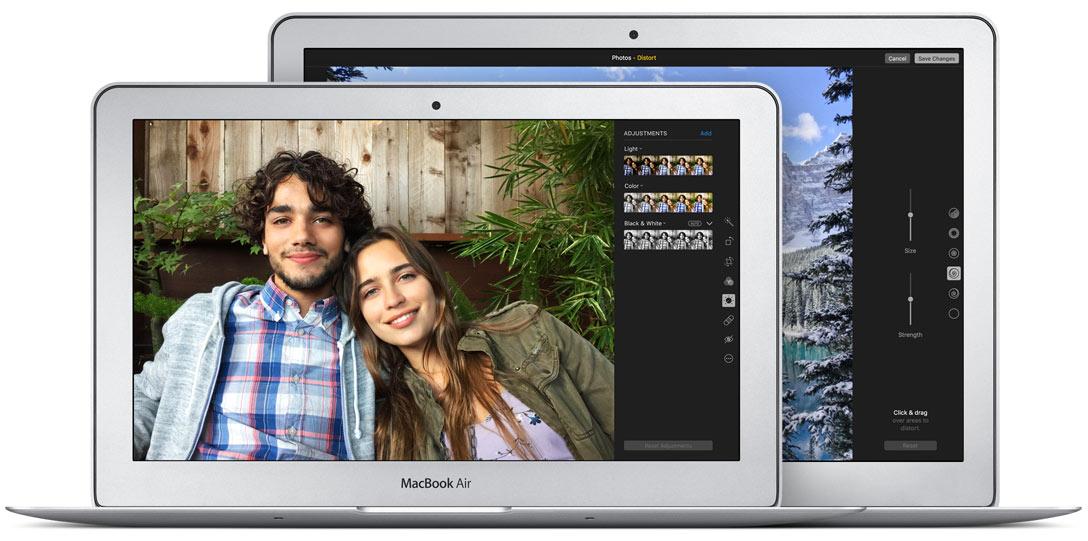 802.11ac Wi-Fi Support.
With the most recent 802.11ac innovation, MacBook Air takes Wi-Fi speeds over the top. Associate with a 802.11ac base station — including AirPort Extreme or AirPort Time Capsule — and experience remote execution up to 3x speedier than the past Wi-Fi era. 802.11ac additionally conveys extended territory, so you can work more unreservedly than any other time in recent memory.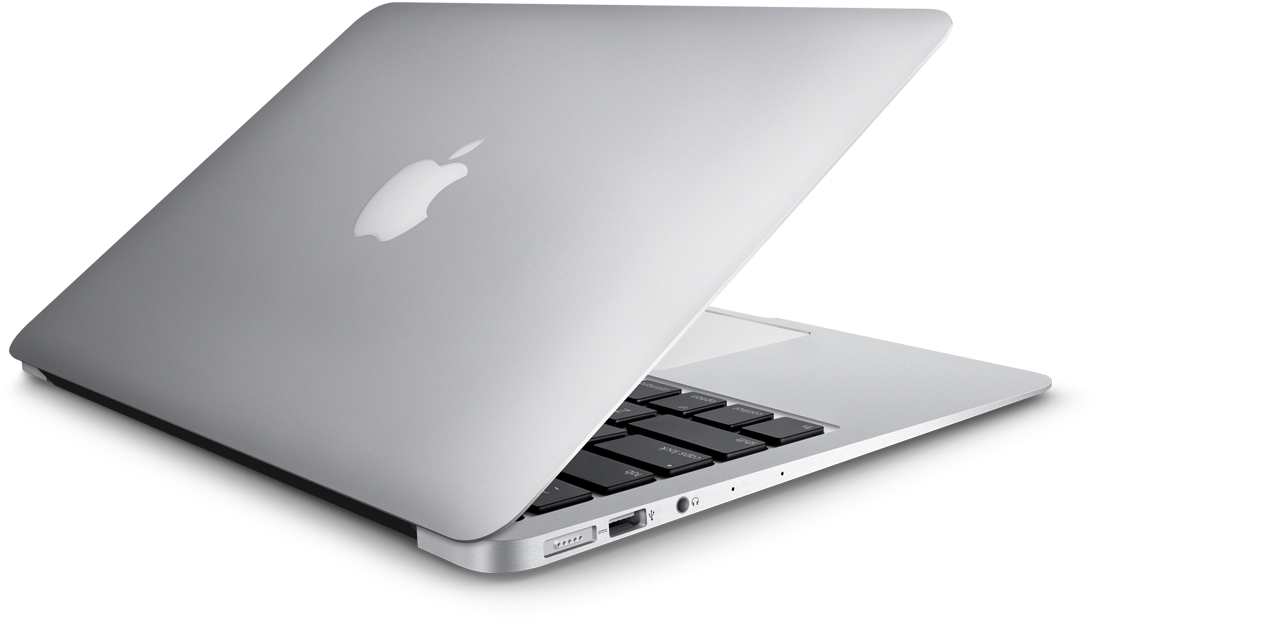 Flash all-flash Storage.
Streak stockpiling in MacBook Air is up to 17x quicker than a 5400-rpm note pad hard drive. So all that you do is smart and responsive. MacBook Air even awakens quick, because of blaze stockpiling and fifth-era Intel Core processors.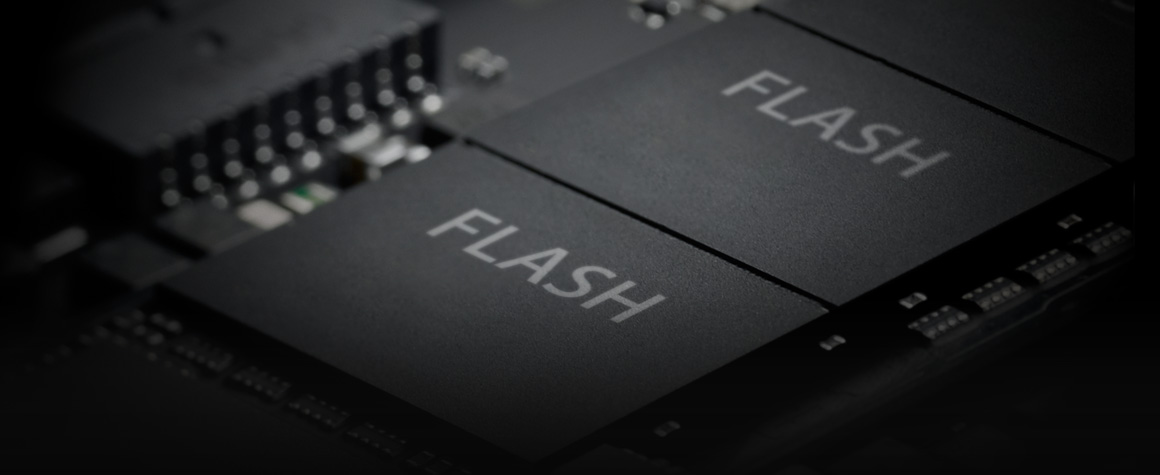 Powerful apps included.
Each new Mac accompanies Photos, iMovie, GarageBand, Pages, Numbers, and Keynote. So you can be innovative and beneficial right from the begin. You likewise get awesome applications for email, surfing the web, sending messages, and making FaceTime calls — there's even an application for finding new applications.

OS X EI Capitan.
OS X is the working framework that forces all that you do on a Mac. With OS X El Capitan, it's easy to do astonishing things and delightful to do all the regular things. What's more, it works flawlessly with your applications and iOS gadgets.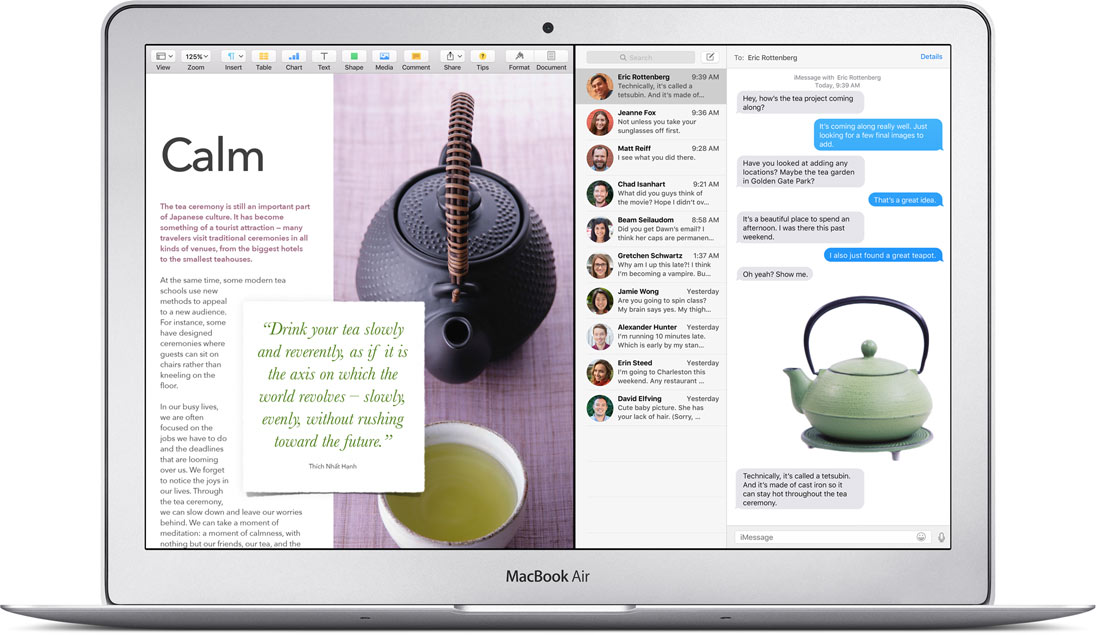 Product Specifications
Battery and Power

Battery and Power :

Up to 12 hours wireless web, Up to 12 hours iTunes movie playback, Up to 30 days standby time, Built-in 54‑watt‑hour lithium‑polymer battery, 45W MagSafe 2 Power Adapter with cable management; MagSafe 2 power port, Up to 9 hours wireless web, Up to 10 hours iTunes movie playback, Up to 30 days standby time, Built‑in 38‑watt‑hour lithium‑polymer battery, 45W MagSafe 2 Power Adapter with cable management; MagSafe 2 power port

CAMERA

Camera :

720p FaceTime HD camera

Connections and Expansion

Connections and Expansion-MBA :

Two USB 3 ports (up to 5 Gbps), Thunderbolt 2 port (up to 20 Gbps), MagSafe 2 power port, Two USB 3 ports (up to 5 Gbps), Thunderbolt 2 port (up to 20 Gbps), MagSafe 2 power port, SDXC card slot

DISPLAY

Display-MBA :

11.6-inch (diagonal) LED-backlit glossy widescreen display with support for millions of colors, 13.3-inch (diagonal) LED-backlit glossy widescreen display with support for millions of colors

Screen Size :

13-inch

Graphics and Video Support

Graphics and Video Support :

Intel HD Graphics 6000, Dual display and video mirroring: Simultaneously supports full, native resolution on the built-in display and up to 3840 by 2160, pixels on an external display, both at millions of colors.

Keyboard and Trackpad

Keyboard and Trackpad :

Full-size backlit keyboard with 78 (U.S.) or 79 (ISO) keys, including 12 function keys and 4 arrow keys (inverted "T" arrangement) with ambient light sensor, Multi-Touch trackpad for precise cursor control; supports inertial scrolling, pinch, rotate, swipe, three‑finger swipe, four-finger swipe, tap, double-tap, and drag capabilities

MEMORY

Memory :

4GB of 1600MHz LPDDR3 onboard memory - 8GB of 1600MHz LPDDR3 onboard memory

Operating System

Operating System :

OS X El Capitan

Processor

Processor :

1.6GHz dual-core Intel Core i5 (Turbo Boost up to 2.7GHz) with 3MB shared L3 cache

Size and Weight

Depth-MBA :

7.56 inches (19.2 cm), 8.94 inches (22.7 cm)

Height-MBA :

0.11-0.68 inch (0.3-1.7 cm)

Weight-MBA :

2.38 pounds (1.08 kg, 2.96 pounds (1.35 kg)

Width-MBA :

11.8 inches (30 cm), 12.8 inches (32.5 cm)

Storage

Storage :

128GB PCIe-based flash storage, 256GB PCIe-based flash storage

Wireless

Bluetooth :

Bluetooth 4.0 wireless technology

Wi-Fi :

802.11ac Wi-Fi wireless networking; IEEE 802.11a/b/g/n compatible
Product Reviews





0 Reviews
Write a review