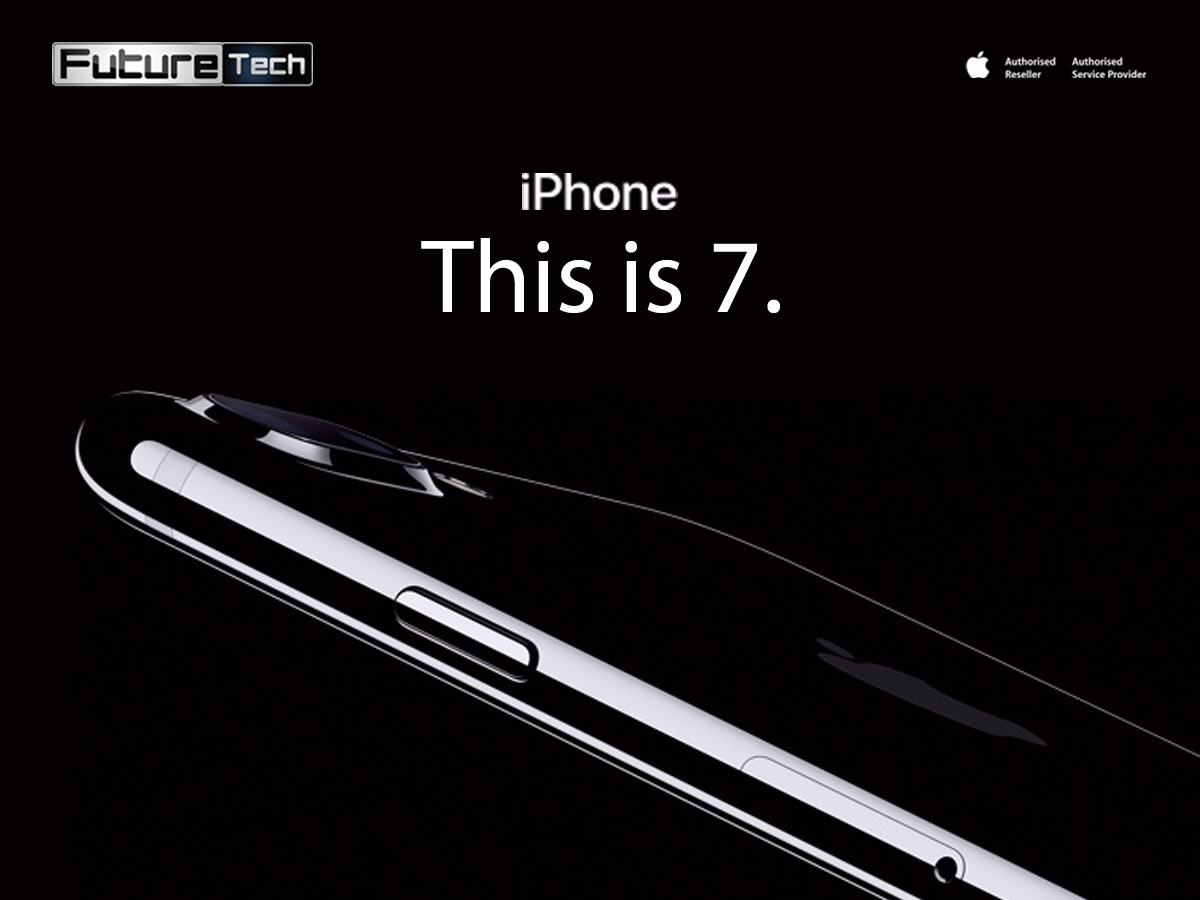 Posted on Sep 07,2016 By Admin
After months of rumors, the iPhone 7 and iPhone 7 Plus is here in the flesh! Apple announced both it and the iPhone 7 Plus today at its launch event in San Francisco. We first learned about Apple's official specs when Apple accidentally scooped itself in a tweet that posted here (it's now been taken down). Oooops.
Here are the most important things you need to know:
4.7-inch "HD Retina display" is 25 percent brighter than last year's model. It includes the pressure-sensitive 3D Touch layer that buzzes slightly when you press and hold the screen.
Customizable, pressure-sensitive, solid state home button that includes "taptic feedback".
Yes, Virginia, it will be water-resistant (IP67), like several Samsung and Sony phones (IP68). Cannonballlll!
No headphone jack -- Apple EarPods headphones will now connect through the Lightning connector port and the new AirPods headset connects wirelessly.

The iPhone 7 keeps the 12-megapixel camera, but adds a larger aperture and -- this is a big deal -- optical image stabilization that keeps images steadier. (The iPhone 7 Plus gets a second, 56mm telephoto lens on the back that works like a built-in zoom feature. Phones like the LG V20, Huawei P9 and Huawei Honor 8 have two cameras, too.)

7-megapixel front-facing camera, up from 5 megapixels on the iPhone 6S, and auto-image stabilization (not optical)

It adds a second speaker, aka stereo speakers -- at the bottom and top (this is brand-new for Apple).

Greater battery capacity for longer battery life. Apple estimates 12 hours of LTE browsing (the iPhone 7 Plus should clock about two more hours).

New A10 Fusion chip is a 64-bit, quad-core processor that Apple says is 40 percent faster than last year's A9 processor. Two cores are high-performance, the other two are "high efficiency," which means they'll conserve battery while handling tasks. Take-away message: deeper visual graphics, especially with gaming. (Did we mention that Super Mario is coming to the iPhone?!?!)

32GB, 128GB, 256GB capacities

Colors: Glossy jet black, black, gold, silver, rose gold (P.S. Jet black is only available in 128 and 256GB models).